Name:Tabitha
Age:19
Location:AZ
When did you start liking MCR?:July of '05.I was so against MCR, and one day I decided to change my mind and check out a picture of Gerard. It was instant admiration from then on..
Why did you decide to join?:Because I didn't see any other Gerard communities that piqued my interest.
Favorite songs:(in no particular order)Vampires Will Never Hurt You,The Jetset Life Is Gonna Kill You,Hang 'Em High,Give 'Em Hell
Favorite Album:Three Cheers For Sweet Revenge
Pictures: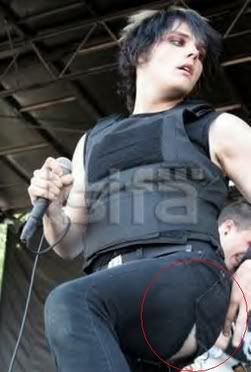 Any additional information?:Bob scares me.Bob Briar..